Vehicle tracking systems
Comprehensive smart cards company also provides its customers with outstanding services including car data , analysis and transportation reports through an integrated team , on behalf of customers this section is also responsible on providing support services to the modes of transport , as well as the customer can monitor cars through C-track system or web connect ;an online tracking service that allow the customer to communicate directly with the company's website in addition to obtain vehicle information , vehicles can also be contacted through three private call phone numbers registered by the service centre.
Where can i get a card?
If you are transporting in Amman on any of the company's routes, then there are a number of ways to pay for your trip,Paying through smart cards is preferable by many due to its ease of use ,moreover paying through smart card is the best and most affordable option . you can transfer anywhere or anytime without worrying of the amount of money you have ,usually paying through smart card is cheaper than using the traditional payment method ,you can buy a smart card with 1JD then charging it as desired, as well you can find the smart card in different points of sale such as : al Mahatta terminal,Sahab complex,Al sharq al awsat circle ,Jumrok circle , center of Balad-shabsogh ,Marj al-Hamam,al jundi circle,University of Jordan (Main gate),Univerity of Jordan (parking lot), Abu Nsair -abu nsair (Commercial  Market) ,tabarbour,Islamic Sciences and Education University .
Collecting wages & tracking systems
Comprehensive Multiple Transportation Company is one of the first companies that are fully licensed by Telecommunication Regulatory Commission for rent and sell tracking devices  and fleet management through tracking systems that meet customers needs ;Comprehensive Smart Cards Company started by providing its services to public transport sector in 2008, its establishment came across in accordance with the requirements of the Public Transport Regulatory Commission to promote the level of services provided that aim to provide fare collection , tracking buses and fleet management due to its positive effects on increasing the effectiveness of collecting wages and reducing any risk from happening in collecting transport wages .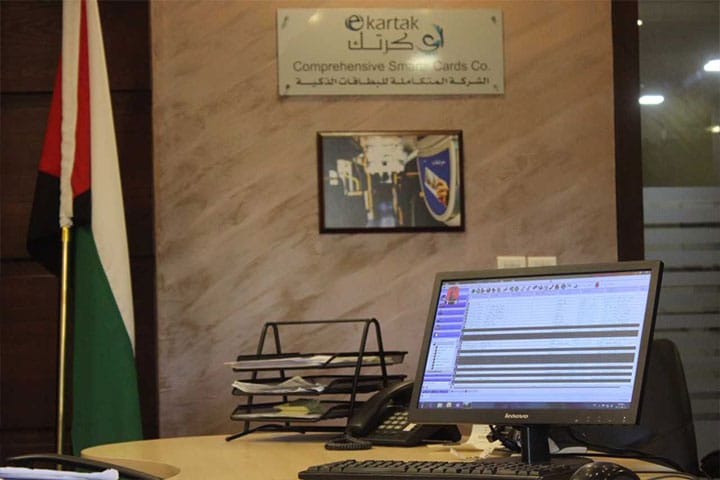 Tracking  vehicles system
Comprehensive Smart Cards Company provide C-track systems within Ctrack Assist to meet the specific need of customers,The C-track device is installed in vehicles and is connected with the GPS system through a digital system that identifies the vehicles location for latitude and length lines that will be transmitted through GSM network and place It in a digital map , The C-track Assist system is specifically designed to provide management services for medium- and small-sized transport fleets. It is also a convenient option for insurance and car rental companies, cargo cars, government cars, sales cars, distributors and cars used by employees. The system allows users to track vehicle traffic at any time to ensure the safety of their passengers and to provide the desired information of the vehicles and their proper use.